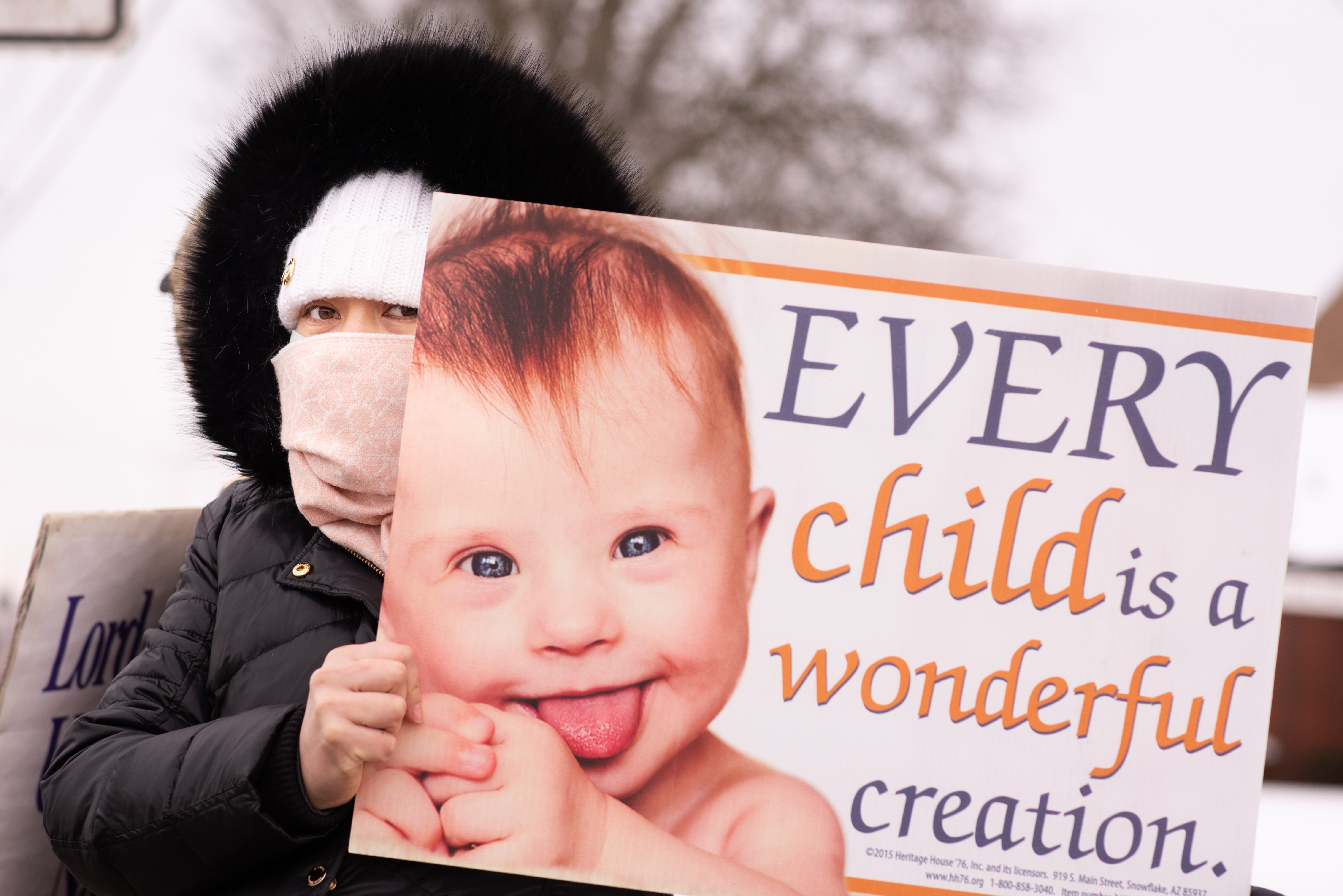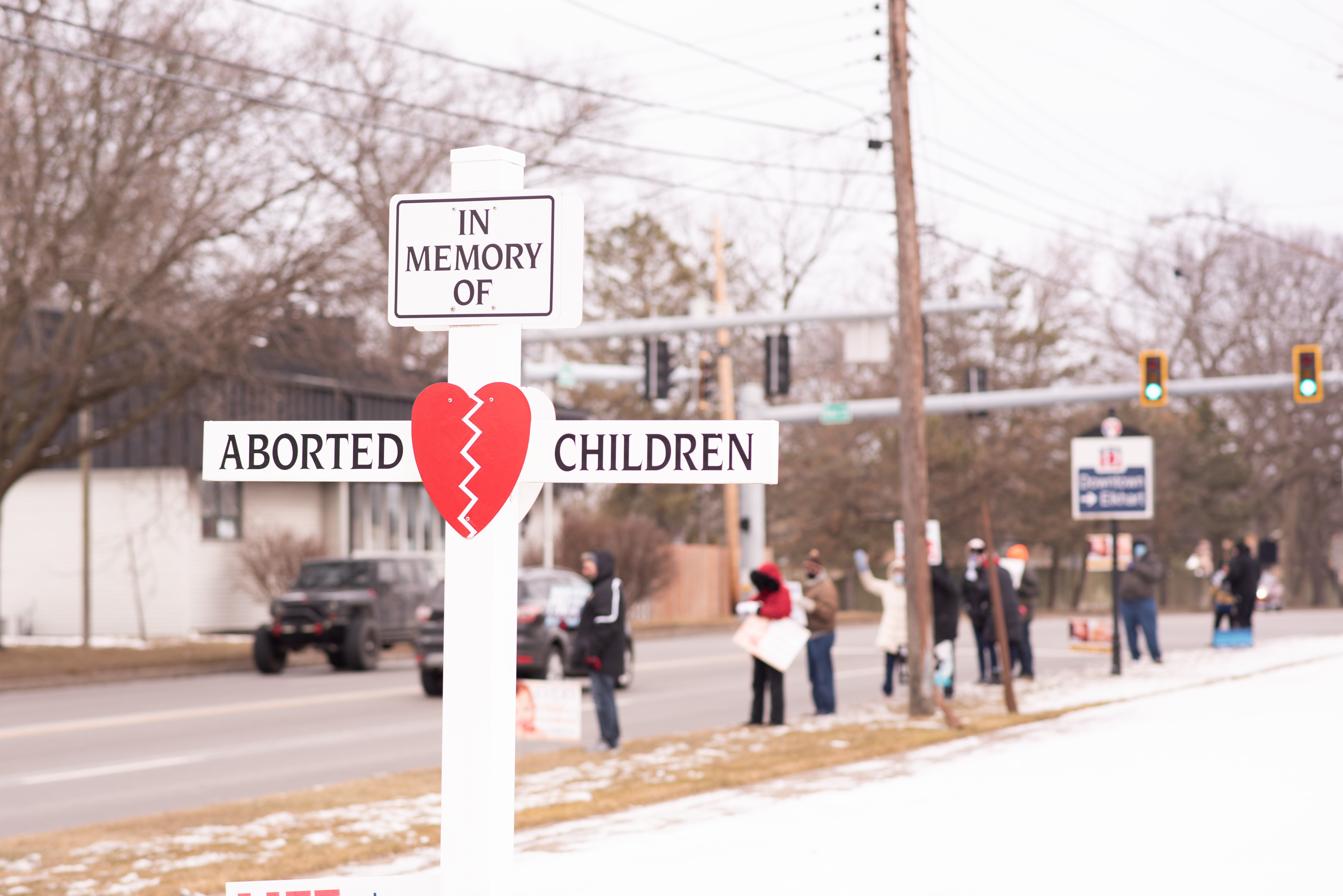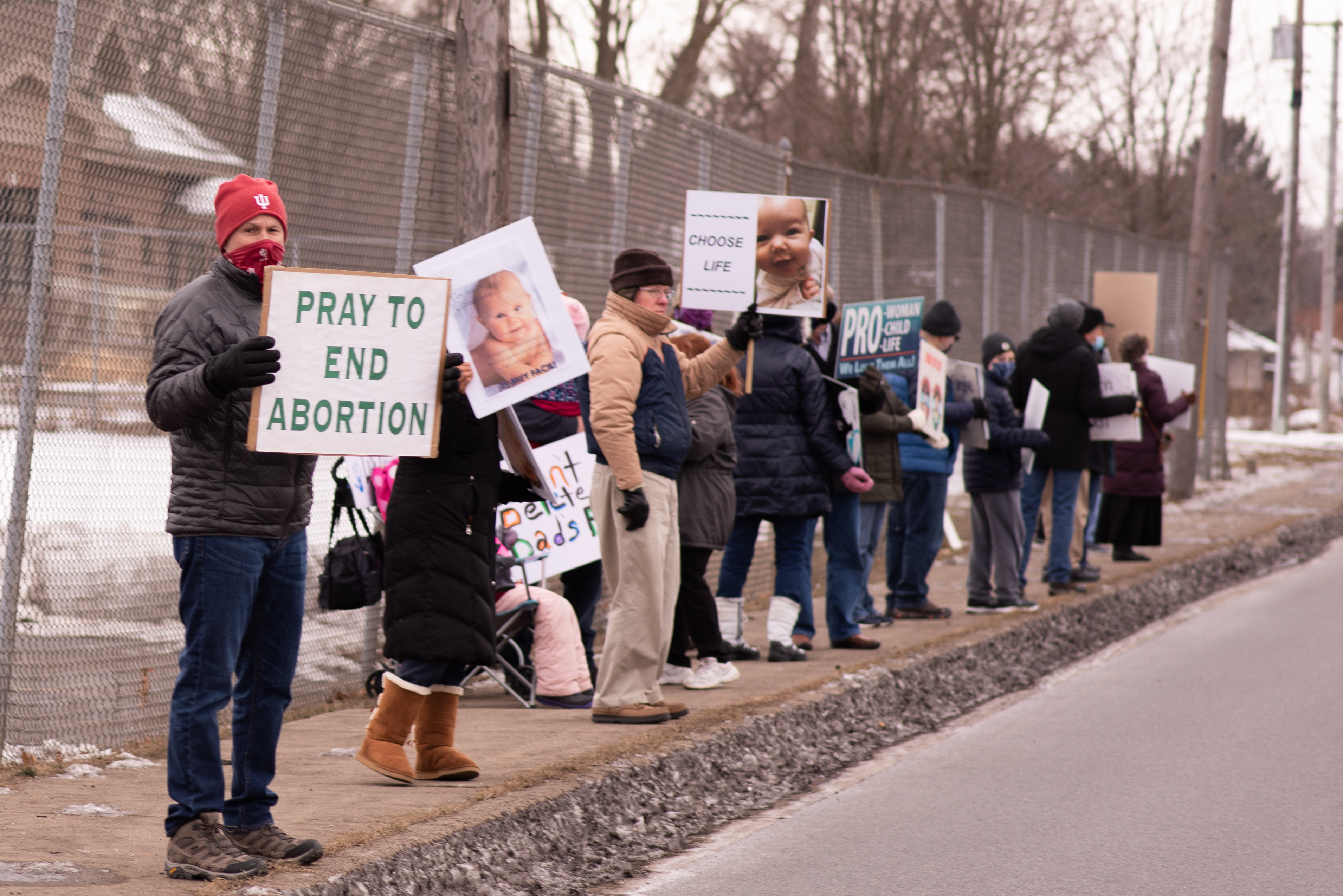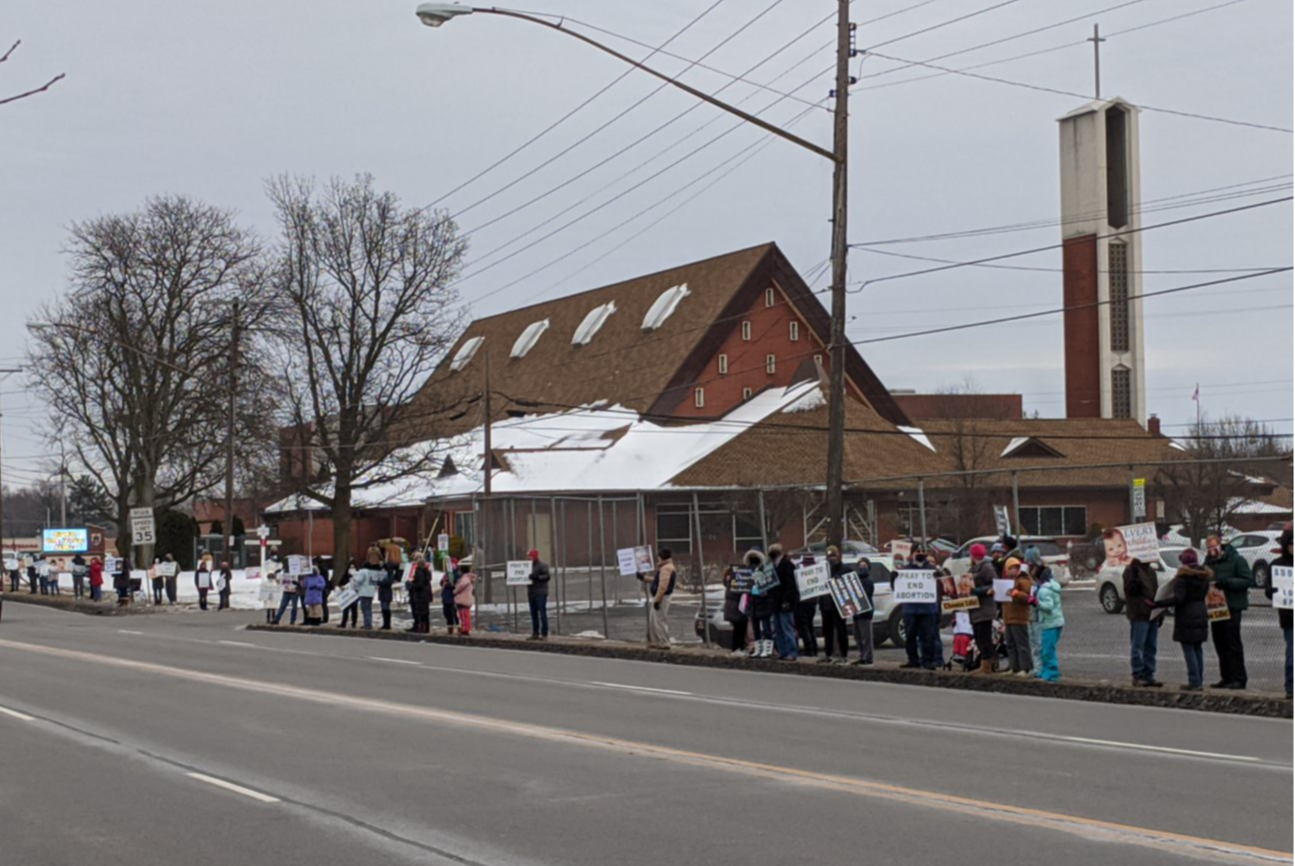 RESOURCES FOR HEALING AND HOPE
St. Thomas the Apostle Parish Respect Life Ministries supports and provides guidance to those in crisis or need. The organizations listed below offer compassion and a path to healing for those who seek it.
A Haven for Healing is a Catholic Bible study healing program in South Bend based on the Bethesda Healing Ministry model.
Bethesda Healing Ministry is a carefully-trained group of women who join Fr. Kevin Bauman (574-287-1700), the priest chaplain / team member, for a 10-session evening healing program followed by on-going support gatherings.
Project Rachel offers compassion for the post-abortive through this diocesan companion program.
855-722-4354
or contact Mary: projectrachelhope@gmail.com
or (260) 399-1452
Rachel's Vineyard offers weekend retreats at various locations.
877-HOPE-4-ME
or contact Bernadette: (317) 560-2920
National Helpline provides a lifeline for those in emotional crisis.
866-482-LIFE
From Right to Life Michiana:
Whole Women's Health Alliance (WWHA), abortionist Dr. Jeffrey Glazer, and All-Options,Inc. are suing the State of Indiana to remove no fewer than 25 health and safety laws and regulations such as the in-person examination requirement, the telemedicine ban, and the in-person counseling requirement. They are fighting to undo the protections we have put into place to protect the preborn over the last 47 years. Please join Right to Life Michiana in demanding they drop the lawsuit. Go to prolifemichiana.org and click on the red icon to send them an email already composed for you. If you prefer to send them a letter through the mail, simply copy the letter and mail it to 3511 Lincolnway W, South Bend, IN 46628. Come out and pray during the 40 Days for Life campaign, especially on Fridays and Saturdays when the clinic is open.
prolifemichiana.org
HOLY INNOCENTS PRO-LIFE ACTION GROUP
OUR MISSION is to defend life from the moment of conception to natural death.
We prayerfully and actively strive toward accomplishing our mission by various activities and fundraisers and through educational pamphlets. We offer compassion for the post-abortive and can refer for healing through Project Rachel, a diocesan companion program and "A Haven for Healing".
Holy Innocents Pro-Life Action Group is a network of all four Catholic Churches in Elkhart County:
St. Vincent de Paul (Elkhart)

St. Mary's (Bristol)

St. John's (Goshen)

St. Thomas the Apostle (Elkhart)
Contact for St. Thomas the Apostle Parish:
Cindy Robertson
cindyannerobertson@gmail.com
When contacting Cindy, please place the following words in the subject line of your email: St. Thomas Parishioner - Life Issue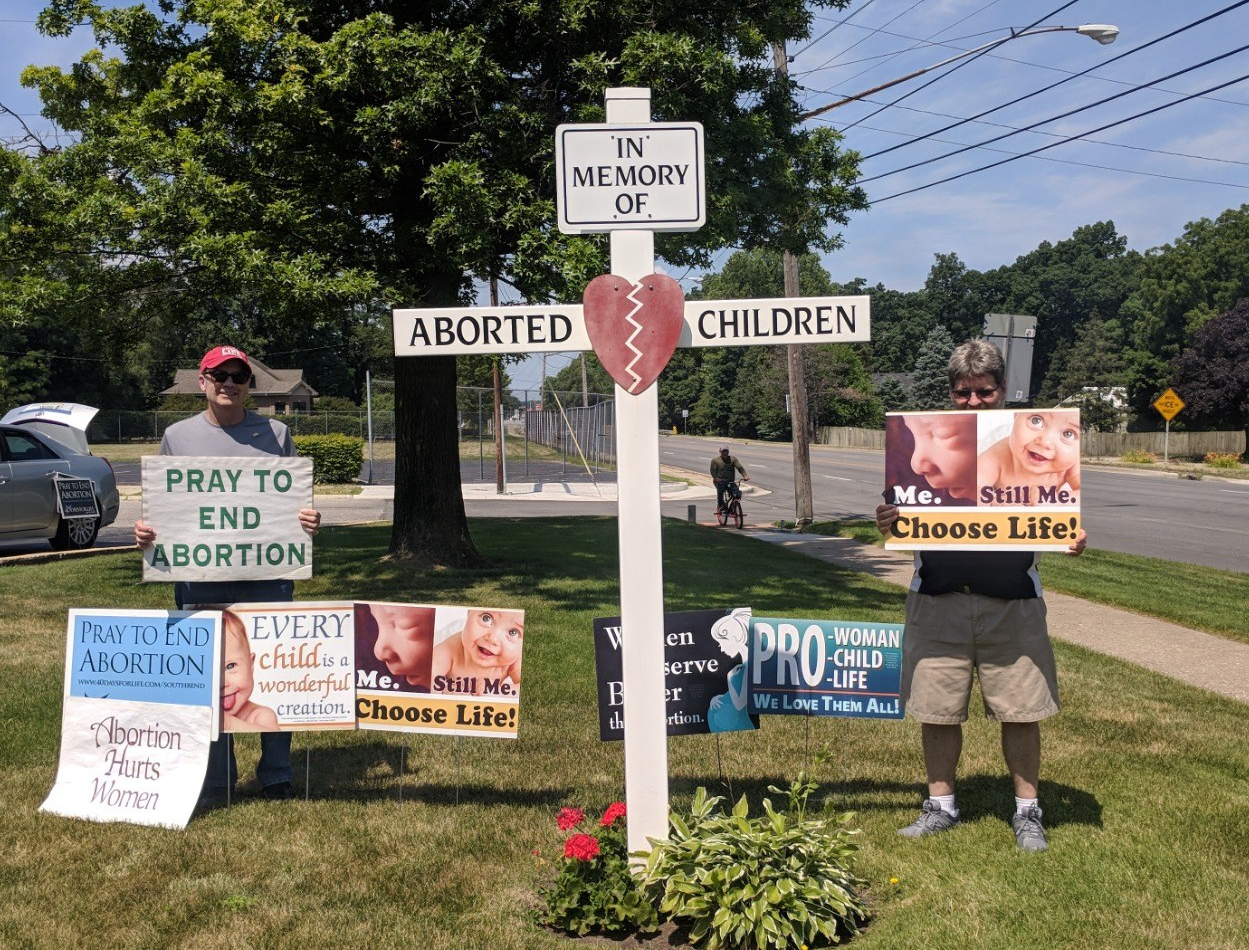 MEETINGS: Our members work closely with Right to Life Michiana.
On January 1, 2020, Elkhart County Right to Life and St. Joe County Right to Life merged to create a more powerful and united regional Right to Life affiliate and became Right to Life Michiana. Anyone wishing to join our meetings on the first Thursday of every month at 6:30 p.m. can contact Jackie Appleman, Director of RTL Michiana, at ExecutiveDirector@prolifemichiana.org .During the Covid-19 outbreak, meetings take place online through Zoom.
The monthly Life Chain with silent prayer and quiet witness along Bristol Street next to St. Thomas takes place every first Saturday from 11:00 am until noon. Signs are provided. During the Covid-19 outbreak, please bring a mask and maintain social distancing. We end with a spontaneous prayer. Thank you for your prayers and for your willingness to be a witness to our community on behalf of the unborn who need you very much.